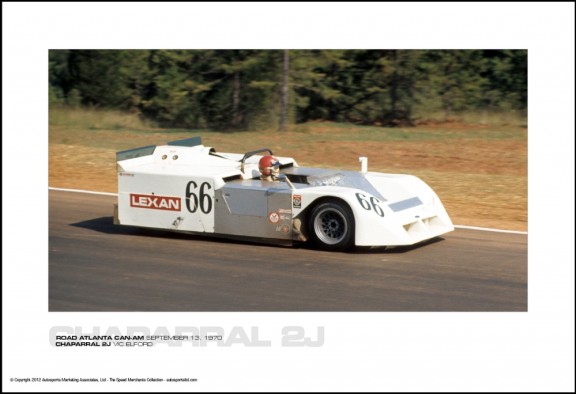 CHAPARRAL 2J VIC ELFORD – ROAD ATLANTA CAN-AM SEPTEMBER 13, 1970
SKU:

061

.
Category: Miscellaneous Color Posters.
Click on an image to view it larger.
All posters are printed on heavyweight 13" x 19" Premium Lustre Paper unless otherwise noted. To see what a poster's header looks like,
click here
.